Donnybrook is a 1990 Catalina 34 (hull number 1010). She was built by
Catalina Yachts
in late 1989. She's been on the Great Lakes her entire life. Previous owners kept her in Suttons Bay, Michigan and Waukegan, Illinois. Her current home is Chicago where she's been since being purchased by Capt. Kyle and family in 2002.
Donnybrook was named by a previous owner. The story of how she got her name from the
C34ia boat name database
reads:
Well, my wife and I are a mixed marriage, I am a MSU grad, & Mary's a U of M grad. A problem to start! I'm Irish & she's German... more problems, when under sail, it's a DONNYBROOK. That's how we settle the problems! About the only thing we agree on is a drink of 'Burnett's Gin' after we set the hook ! (Richard & Mary Horan)
Catalina 34s are a popular coastal cruiser with nearly 1800 built between 1986 and 2008. They are a good looking, strongly built, excellent sailing, traditional styled sloop rigged sailboat. Another strength of the Catalina 34 is an extremely active
Owner's Association
.
Enjoy your time reading about Donnybrook sailing and cruising on Lake Michigan.
"Capt. Kyle"
Kyle Ewing
Scans from an Original 1990 Catalina 34 brochure, below,
came from the C34 Owner's Assocation
History
page.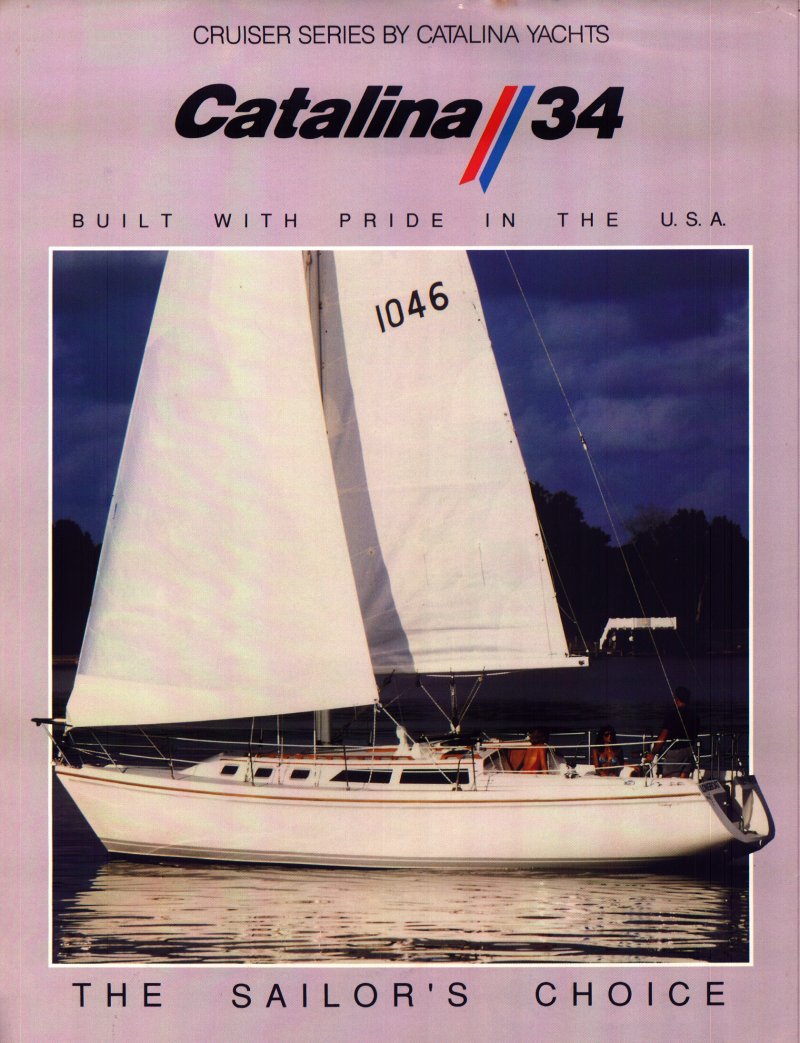 1990 Catalina 34 Brochure, page 1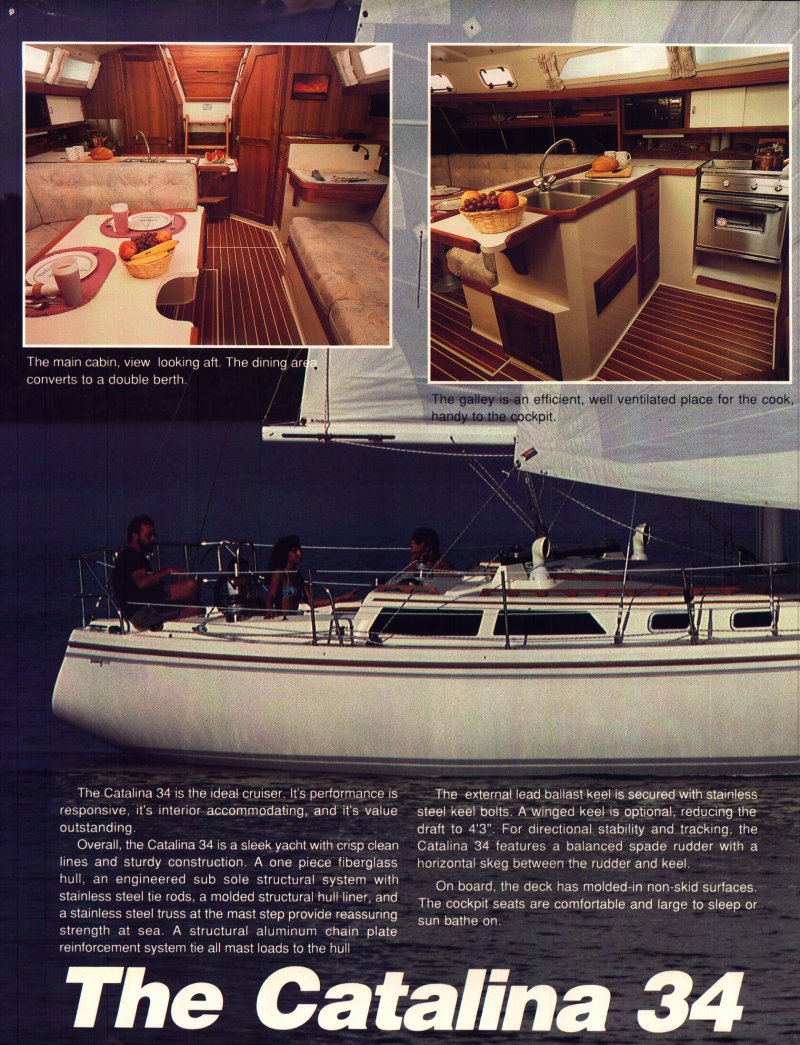 1990 Catalina 34 Brochure, page 2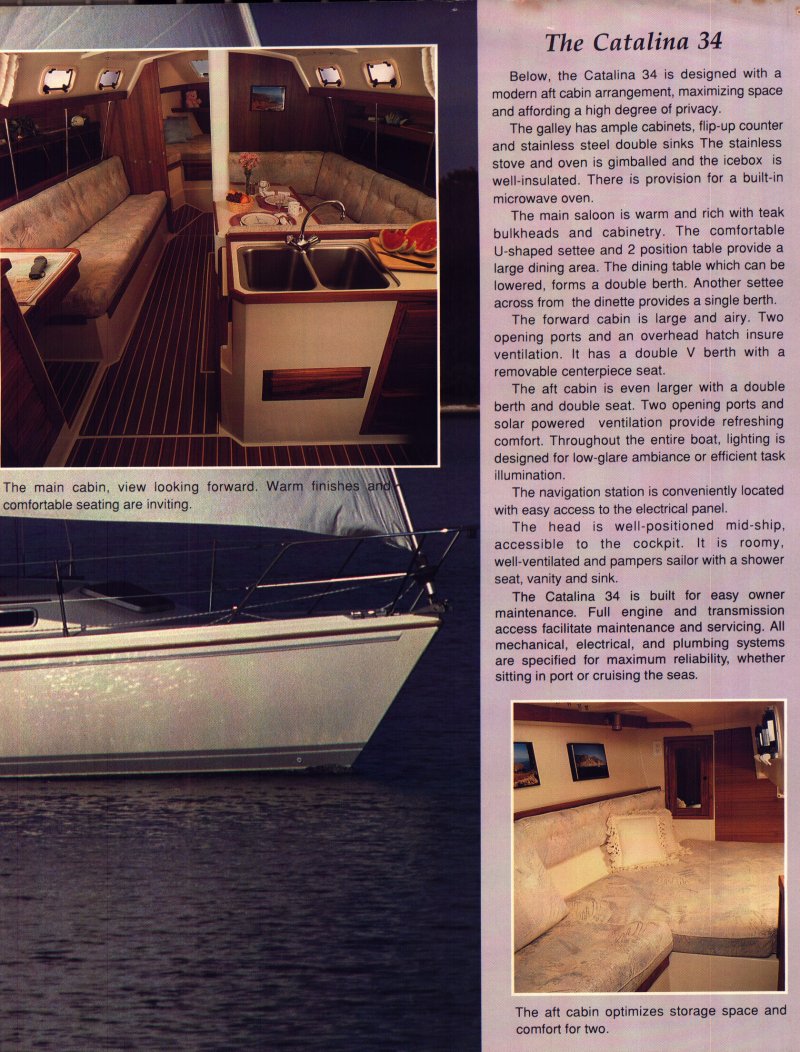 1990 Catalina 34 Brochure, page 3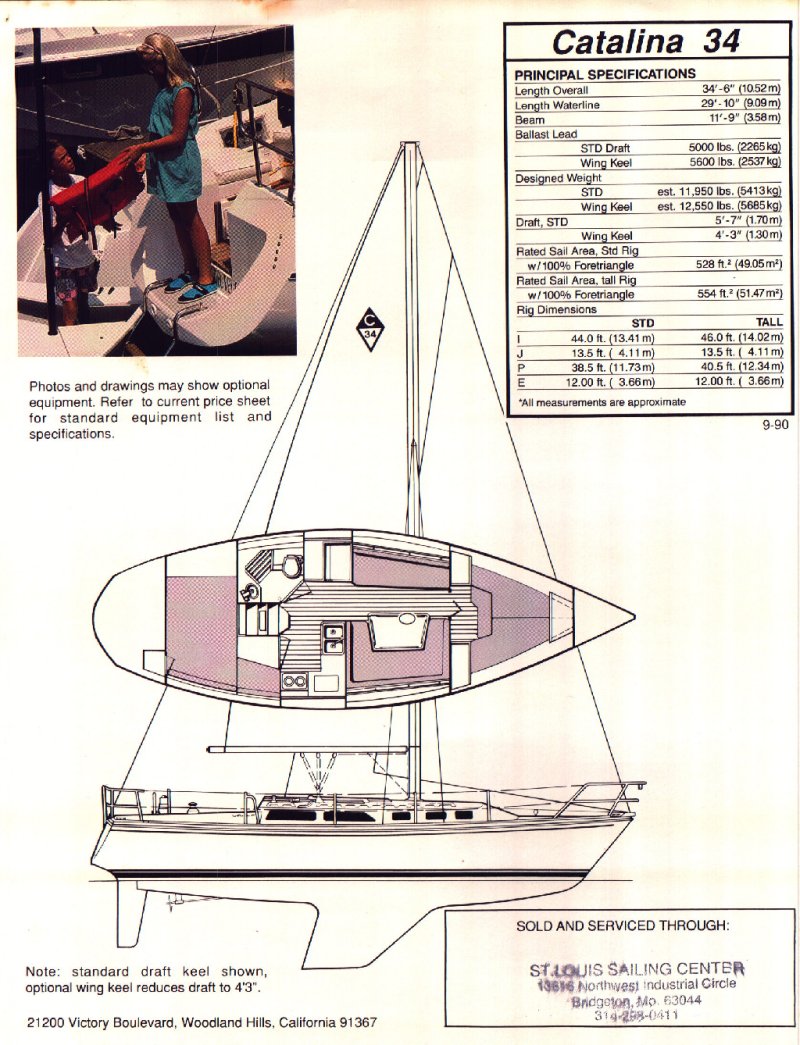 1990 Catalina 34 Brochure, page 4